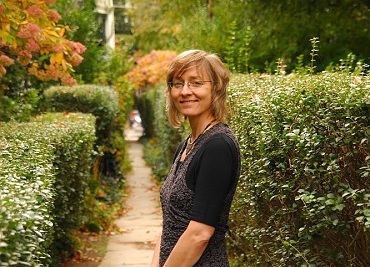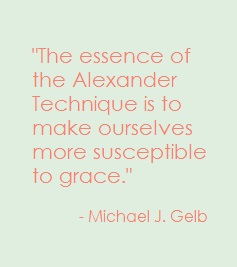 Anne Johnson has been a Certified Teacher of the Alexander Technique and a Registered Movement Educator since 1995. She is also a practicing artist having received a B.F.A. in painting from American University in 1983. Anne is a Teaching Member of the American Society of the Alexander Technique (AmSAT) and Alexander Technique International (ATI) and completed a 2-year term serving on the AmSAT Board of Directors in 2013. She has been a guest teacher at the Alexander Alliance in Japan and the Alexander Technique Centre in Ireland.
In addition to her lively private practice in Philadelphia, Anne has taught the Alexander Technique at the Boyer College of Music of Temple University for 15 years, helping students prevent injury and improve their performance skills and quality of expression. She has worked with students in the M.F.A. Creative Writing program at Rosemont College, helping develop literary characters through a deeper understanding of human movement, coordination and expression and has given workshops on The Embodied Vessel: Mind/Body Awareness and the Creative Process in the Art Department at Swarthmore College. She also presented an introductory workshop on The Architecture of the Mind and Body, to Woman in Design at the Harvard University Graduate School of Design.
Anne has given workshops on The Embodied Presence: Balance and Support during Meditation Practice for Oryoki Zendo in western Pennsylvania. And for fifteen years she taught at the architecture firm of VenturiScott Brown and Associates helping architects and office staff learn skills to prevent injury and reduce tension and pain while working.
Anne finds joy in merging her knowledge as a teacher of the Alexander Technique and her experience as an artist with her passion to support and develop the creative potential in all students- artist or not!
You can also read this article about Anne that appeared in the Chestnut Hill Local November 2, 2011.
Highlights
Qualifications
Certification: The Art of Running, Instructor, October 2017
Certification: The Art of Breathing, Instructor, Jessica Wolf, 2010
Certification: Carrington Way of Working, John Nicholls, 2005
Certification: Alexander Technique Teacher Training, The Alexander Foundation, 1995
B.F.A. in Painting, American University, 1983
Selected Teaching Experience:
AmSat Annual Conference Virtual Presenter, June 2021
AmSAT Annual Conference Presenter, June 2019
Temple University, Boyer College of Music, 2006-2021
Venturi Scott Brown and Associates, Architectural Firm, 1995-2010
Mount Airy Learning Tree, 1995-current